Explore Aave on Tally, Vote in the Butter Delegate Election, Participate in Double LM on Polygon & More. Plus, if any grantees will be in Tokyo - let us know (for merch ++)!
For anyone who knows the wei of the Aave protocol, including: Spotlight 🔦 | Protocol 📰 | Ecosystem 🧉 | Events 📆 | Hey Anon 👻 | Governance ⚖️
Spotlight: Aave on Tally 🔦
You can now explore and interact with Aave governance on Tally!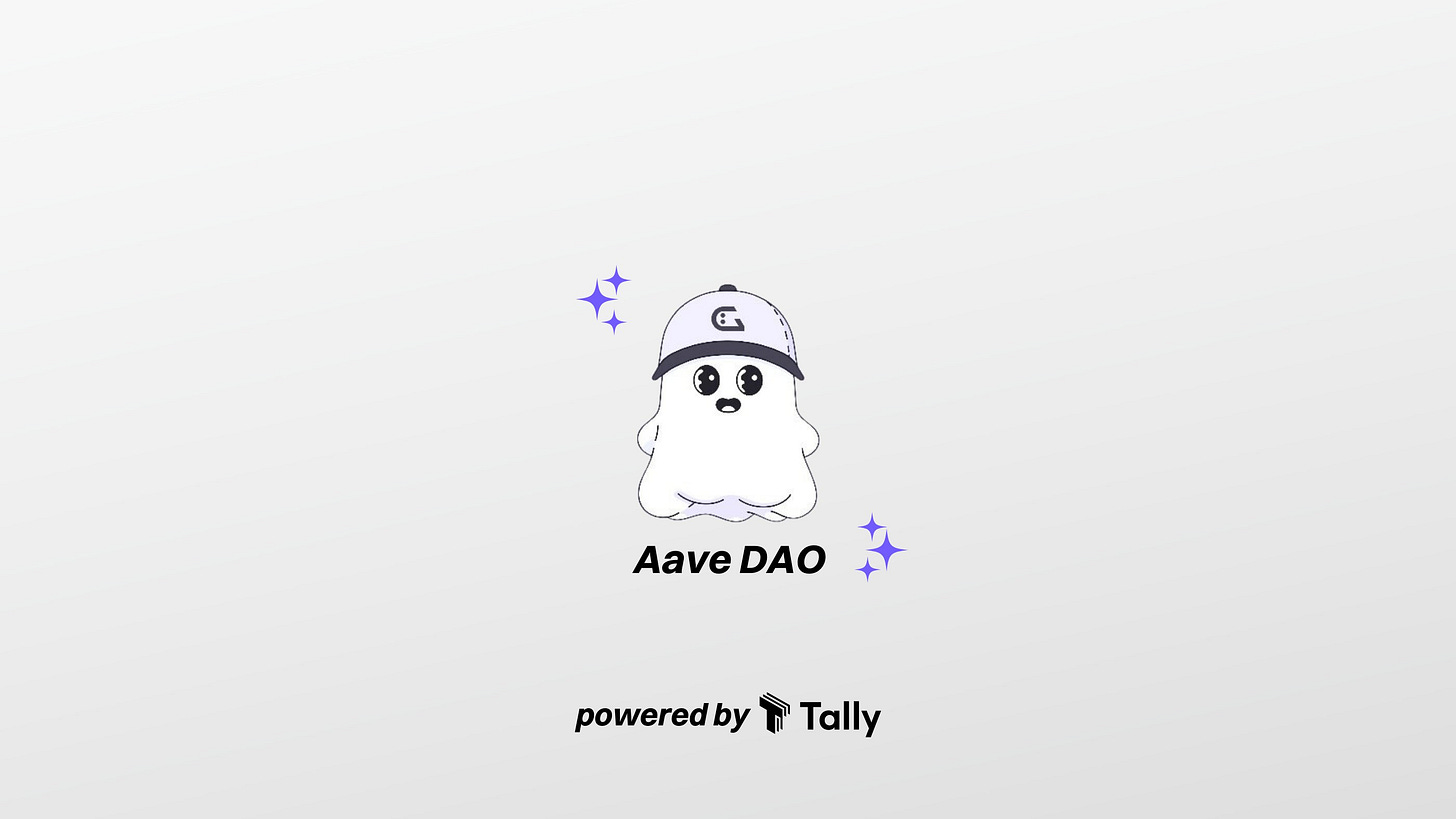 Protocol 📰
Ecosystem 🧉
Events 📆
🧈 Butter Incentivized Delegate Campaign: Election - April 3–9
🇯🇵 ETHGlobal Tokyo - April 14–16 → 🚨 Any Aave Grant recipients who are attending, let us know!
🇵🇹 rAAVE - during ETHGlobal Lisbon in May!
Hey Anon 👻
Have you seen Ronnie use collateral swaps?
Governance ⚖️
Follow the latest governance updates from Boardroom
Highlights
The delegate election for Butter's incentivized delegate campaign will go to Snapshot today.

Discussion during and following the Snapshot vote on e-mode parameter changes will likely lead to another proposal being posted soon.
👻 Aave Improvement Proposals:
⚡️ Snapshot:
In the Forums
Quick Gov Links: Governance FAQ | Governance Docs | Discord Governance Channel | Snapshot | AIPs | Aave on Boardroom