TokenLogic wins Delegate Election, Balancer Boosted Pools with v3, and Updated Dashboards from Llama & Anthias. Plus, come meet Aave fam in Tokyo 👻 🇯🇵
For anyone who saw Aave in Fortune's top 40, including: Spotlight 🔦 | Protocol 📰 | Ecosystem 🧉 | Events 📆 | Hey Anon 👻 | Governance ⚖️
Spotlight: GHOsts in Tokyo 🇯🇵
Aave fam will be attending DAO Tokyo on Thursday, hosting a booth at ETHGlobal Tokyo all weekend and offering prizes to teams building on top of GHO during the hackathon. If you are a previous grantee and will be in Tokyo - then please get in touch! We would love to meet up and make sure we can hook you up with exclusive Aave merch 🤫👀
For any builders or GHO enthusiasts, check out the prizes we have up for grabs to the top teams building on top of GHO. Aave Grants DAO will be hosting a workshop, 'Introduction to GHO: Payments Workshop', on Friday, April 14th at 7pm to highlight GHO, our bounties and help developers get started building with GHO.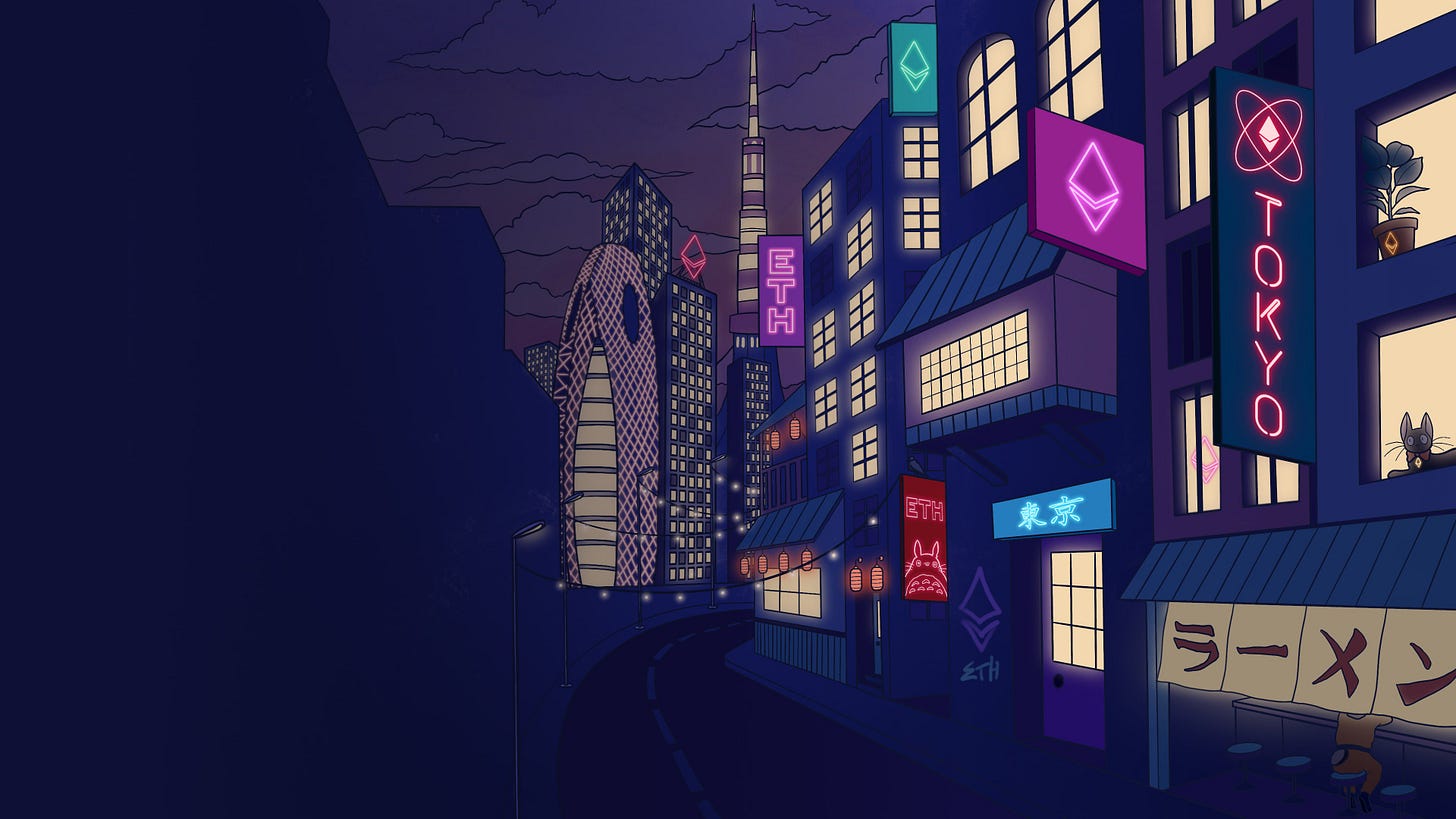 Protocol 📰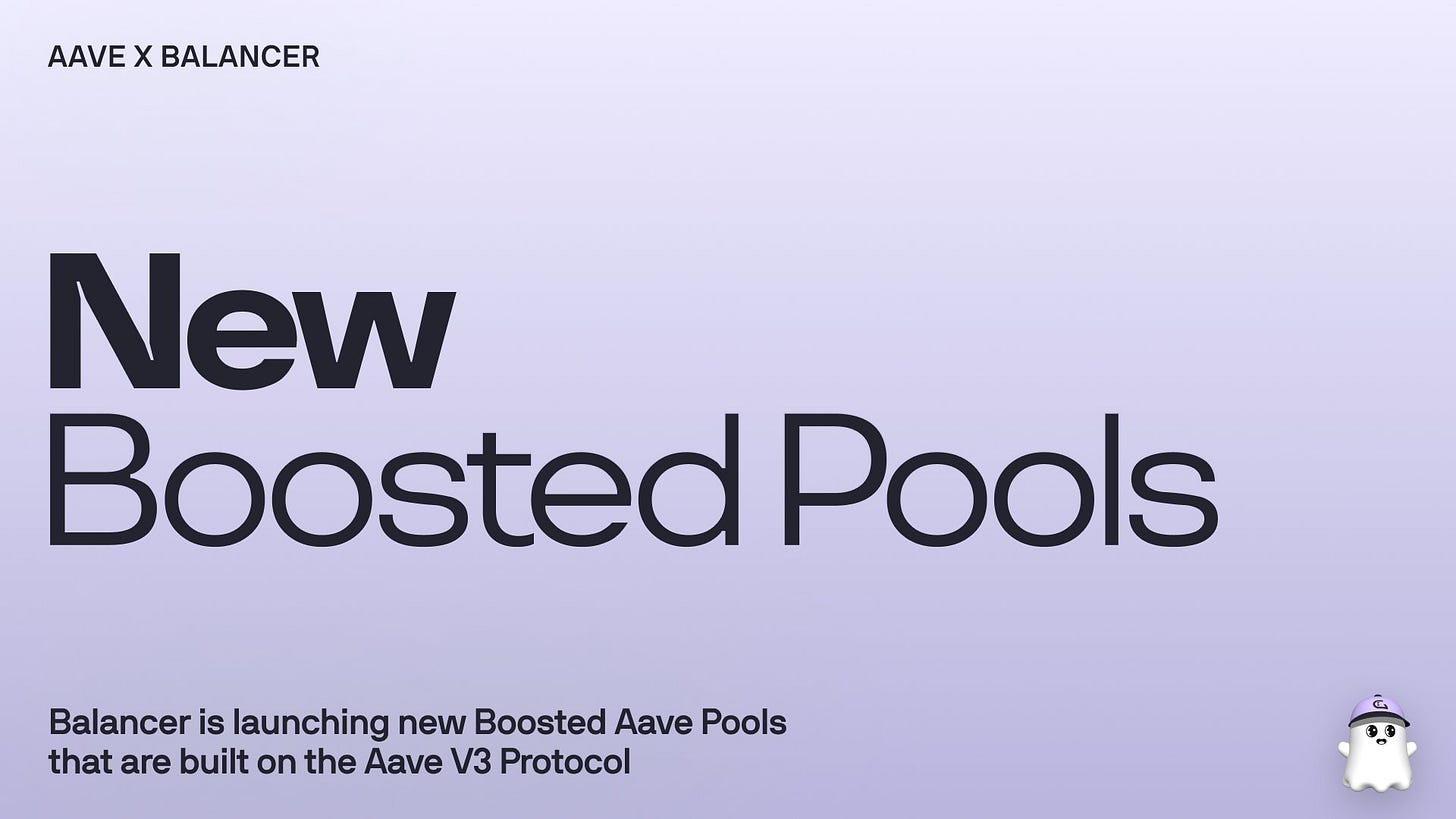 See a full overview of all on-chain votes, Snapshot votes, proposals and everything else Aave governance from the past week by Boardroom in Governance ⚖️ below. Some of the highlights include:

TokenLogic won Butter's Delegate Election (more below in Ecosystem 🧉)

The Aave Chan Initiative's (ACI) proposal to become a service provider passed on Snapshot

The ARB airdrop the Aave DAO received was voted to be used in a variety of ways
Ecosystem 🧉
TokenLogic is the winner of the delegate election for Butter's incentivized delegate campaign. Check out phase two and delegate your AAVE to support and earn an NFT. If you missed the election, check out:
Llama highlighted some stats from their analytics dashboard, including a 5.8% MoM increase in the treasury value and a new dashboard breaking down service provider obligations and runway.
Anthias added VaR (Value at Risk) metrics to their dashboard which allows users to better understand how risky certain positions on Aave are.
Events 📆
🇯🇵 ETHGlobal Tokyo (April 14–16) → 🚨 Any Aave Grant recipients who are attending, let us know!
🇵🇹 rAAVE - during ETHGlobal Lisbon in May!
Hey Anon 👻
Governance ⚖️
The Proposals section below has been organized into the stage described here — in an attempt to reveal the process more clearly. Feedback and suggestions welcome.
Follow the latest governance updates from Boardroom
Proposals 👻
Aave Improvement Proposals:
⚡️ Snapshot:
🗣 Active TEMP CHECKS:
In the Forums
Quick Gov Links: Governance FAQ | Governance Docs | Discord Governance Channel | Snapshot | AIPs | Aave on Boardroom